New products
Best Seller
Welcome to NETIO products E-SHOP
The NETIO products company is a Czech producer of PDUs (Power Distribution Units) that can be controlled over LAN and WiFi.
Our motto is: "NETIO products: Smart power sockets controlled over LAN and WiFi".
We are headquartered in Prague and our products are designed and manufactured in Europe. Product quality and ease of use are our primary recipes for customer satisfaction and solving customers' needs.
Our power sockets are dedicated mainly for businesses (B2B). A typical user is a system integrator that uses our products in various industrial projects. Our products can be found in demonstration booths, shops, showrooms, digital signage screens, hospitals, and many other M2M and IoT applications.
We offer technical support, long-term compatibility and product stability to all companies that use our products in their projects or long-lived solutions. We are a European producer and we understand the needs of our customers.
We provide many power socket variants and different form factors for different application areas (PDUs for datacenter racks, DIN versions for smart building and electromobility applications, cables for compact solutions).
If you have any questions about our products, do not hesitate to ask us at info@netio.eu.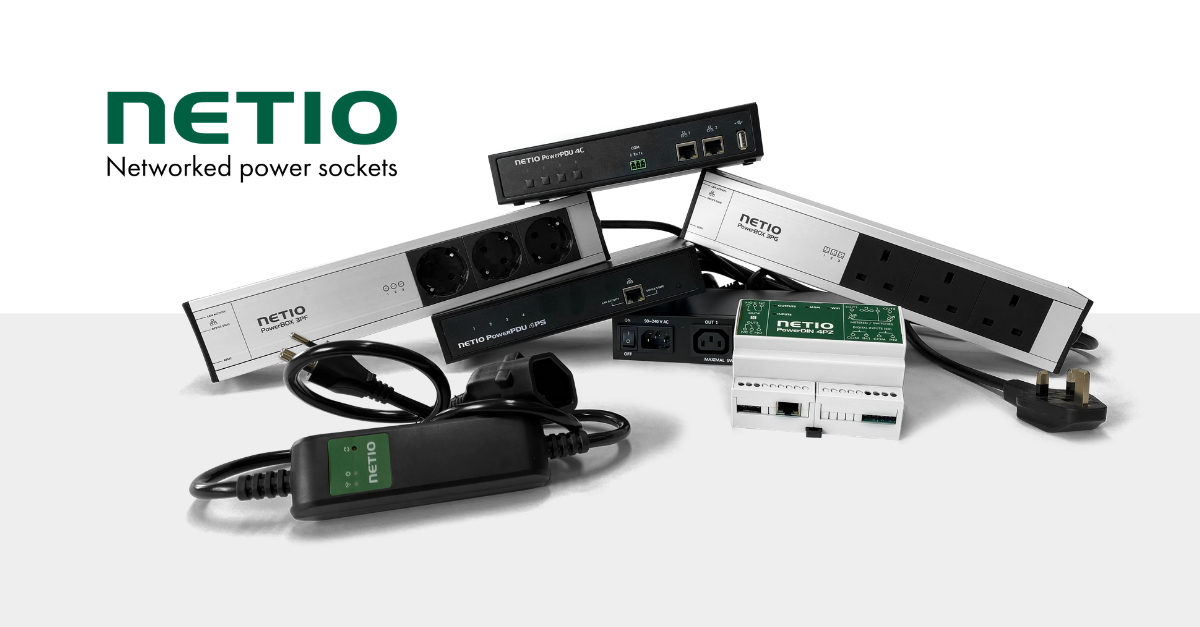 Main pillars of NETIO devices:
Remote WEB control
All NETIO power sockets can be controlled and configured via their web interface, where you can easily switch ON, OFF or REBOOT their power outputs. Simple functions, such as Scheduler, IP Watchdog, Power-Up state and more..
Industrial quality
Quality is number one priority: Long-life products with Zero Current Switching, wide temperature range, robust body, well documented API standards, firmware updates and backwards compatibility, security and support – that is NETIO.
Easy integration using Open API
Control your NETIO power socket via any interoperable device, software or cloud. NETIO products support many Open API standards such as MQTT, Modbus, JSON, SNMP, XML and more...
NETIO Cloud (secured service)
Have you tried turning it OFF and ON again? No need for an expensive service call just to emergency-restart your frozen IT infrastructure or Digital Signage screens. NETIO Cloud is a perfect solution for remote restarting – one screen to control multiple devices from anywhere!
AV Drivers ready
To make integration even easier, our partners develop amazing drivers for home automation and AV controllers – Neets, Control 4, ELAN, Crestron and more...
Power metering
As a unique feature, metering-enabled models of NETIO power sockets measure multiple electrical values, such as Current [A], Output Power [W], Energy [Wh], True Power Factor, Voltage [V] and more... All values accessible via web interface and Open API – great tool for you power analysis!
More information about NETIO Products a.s.: